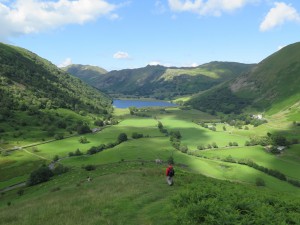 Welcome to the St. Albans Adventure Group web site. Do you enjoy the great outdoors and want to make new friends with similar interests? Then join the St. Albans Adventure group and start having some fun!
In normal circumstances our members participate in all kinds of outdoor activities as well as arranging many indoor and social events. While coronavirus restrictions remain in place, we are running a more restricted programme as detailed in the paragraph below.
New Members Still Welcome
Despite the Covid-19 restrictions (or even because of them!) we are still encouraging new members to come and join our events. At the moment our programme is only advertised to current members but you can quickly get on the e-mailing list by contacting our membership secretary. Either click on the link at the bottom of the page or visit our Membership page
Two Months Free Membership!
Visit our Membership page for information on joining the group.
Programme
Outdoor and social events during Coronavirus
We are currently running a programme of outdoor events following social distancing guidelines. These are generally walks or cycle rides though we have also organised other activities such as treasure hunts and "boules" games. These events take place on Sundays and Wednesday evenings.
Events are limited to a maximum of 6 people, must be pre-booked and are open to current members only. If more than 6 people are interested in an activity, a second group is usually formed with a separate leader and a different start time.
Anyone should consider if the risks are appropriate for them before asking to take part and should follow the current government rules during the event.
All events are publicised in advance via group email.
We also hold regular Wednesday evening virtual meetings using "Zoom" for members to show slides, share photographs and just chat. These are proving very popular and are open to all members whether they take part in earlier outdoor events or just prefer to socialise.
Joining details for the meetings are publicised to members via email.
If you wish to enquire about joining the group, please email enquiries@stalbansadventuregroup.org.uk.
---
Centurions artwork by Lauren Evans © 2015.