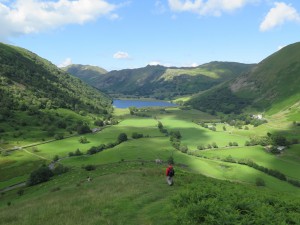 Welcome to the St. Albans Adventure Group web site. Do you enjoy the great outdoors and want to make new friends with similar interests? Then join the St. Albans Adventure group and start having some fun!
In normal circumstances our members participate in all kinds of outdoor activities as well as arranging many indoor and social events. While coronavirus restrictions remain in place, we are running a more restricted programme as detailed in the paragraph below.
New Members Still Welcome
Despite the Covid-19 restrictions (or even because of them!) we are still encouraging new members to come and join our events. At the moment our programme is only advertised to current members but you can quickly get on the e-mailing list by contacting our membership secretary. Either click on the link at the bottom of the page or visit our Membership page
Two Months Free Membership!
Visit our Membership page for information on joining the group.
Programme
Outdoor and social events during Coronavirus
As from Sunday 20th December, we are once again running indoor "virtual" programme events only due to the introduction of tighter Tier 4 restrictions across the South East. See further details on the Programme page.
We hold regular Wednesday evening virtual meetings using "Zoom" for members to show slides, share photographs and just chat. These are proving very popular and are open to all members.
Joining details for the meetings are publicised to members via email.
If you wish to enquire about joining the group, please email enquiries@stalbansadventuregroup.org.uk.
---
Centurions artwork by Lauren Evans © 2015.